Broccoli-Cauliflower-Cheese Soup. We're going where no other leading meal kit company has. Pre cook medium head of cauliflower and medium bunch of broccoli (Cook in cold water to boiling point. Prepare a white sauce made from milk and flour in large pot (can use low fat milk).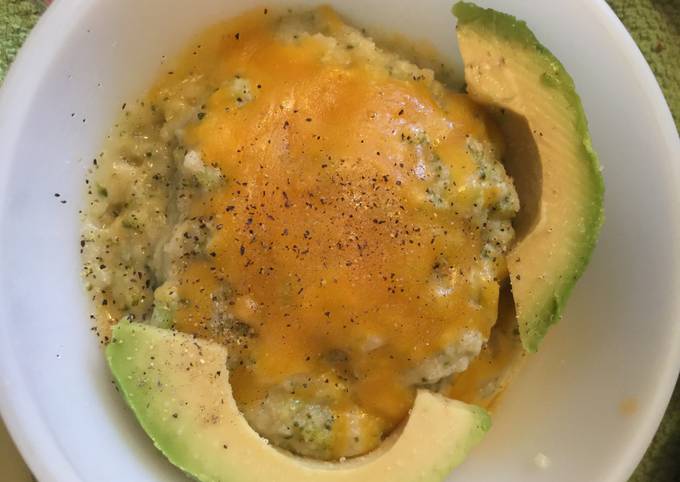 While vegetables are simmering, in a small saucepan, melt butter. To make the broccoli cauliflower cheese soup: In a large skillet, cook bacon to desired crispiness. Drain from fat, chop and set aside. You can have Broccoli-Cauliflower-Cheese Soup using 10 ingredients and 13 steps. Here is how you cook it.
Ingredients of Broccoli-Cauliflower-Cheese Soup
It's 3 cup of Cooked Cauliflower.
You need 1 cup of Cooked Broccoli.
Prepare 1 envelope of Chicken flavor.
You need 2 cup of Cheddar Cheese -Sharp or Mild.
Prepare 1/4 cup of Water.
It's 1 dash of Salt.
Prepare 1 dash of Garlic salt.
It's 1 dash of Onion powder.
You need 1 dash of Parsley.
It's 1 dash of Black pepper.
Broccoli Cauliflower Cheese Soup, to be exact. This soup is Minnesotans only saving grace right about now, and when it comes down to it, I'm guessing it's everyone's right about now. We survived January (YAY), but we still have a few more weeks, er, months, of freezing cold to get through, and we need comfort to help us through it. This easy, creamy Broccoli, Cauliflower and Cheese Soup takes everyone's favorite broccoli cheese soup and amps it up with even more good-for-you veggies, and it's ready in less than an hour!
Broccoli-Cauliflower-Cheese Soup instructions
Cook head of cauliflower and bunch of broccoli. Cook till soft..
Mix broccoli and cauliflower in saucepan..
Add water..
Add seasonings.
Mash with potato masher..
Slowly heat. Do not boil..
Add cheese..
Stir and heat until cheese melts. Do not leave unattended..
Put soup in bowls and cover with more cheese..
Microwave each bowl 30 seconds to melt top cheese..
Add a bit more salt and pepper..
Garnish with avocado slices..
Serve and enjoy!!.
One of the reasons I love soup is it's a delicious way to eat your vegetables. Place Broccoli, Cauliflower, and Carrots in a pot. Reduce heat and stir in Cheese until melted. Next add in milk, chopped cauliflower and broccoli, salt, black pepper, garlic powder and cayenne. Stir in cheese and reduce heat to low.
source: cookpad.com